Explanation of Services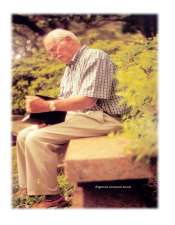 Traditional Funeral Service:
A Service where the deceased person is present for the visitation, funeral service or both, followed by interment or cremation and inurnment of cremated remains.
Memorial Service:
A memorial service, like a funeral, is a service of remembrance only without the body present. The urn may be present for the service, as the casket would be for the funeral. Sometimes a photograph of the person or a meaningful memorabilla is displayed at the service.
Professional and Staff Services:
Consultation with the family by a Licenced Funeral Director to record vital statistical information and complete funeral and interment arrangements. Compose and insert death notices, record and maintain permanent records as required by Law and Government required Establishment and Funeral Directors Licenses.
Embalming:
Licensed Funeral Director to perform necessary embalming processes, including fluids and sundries. Professional care of the deceased which includes all or any part of the following: washing and sanitizing, dressing, cosmetics, casketing and handling the deceased.
Facilities:
Basic use of our funeral home as needed, the use of our funeral home for one day of visitation, or part there of, the use of our chapel or our equipment to have a service conducted at a church.
Facilities to Prepare and/or Shelter the Deceased:
A specifically designed room where the embalming process takes place, which is also capable of sheltering the deceased until the visitation room is prepared for burial or cremation takes place. This room is required by law: must meet high standards and regulations set out by the Cemetery and Funeral Service Act and the Embalmers and Funeral Directors Act.
Transfer Deceased to Funeral Home:
Includes the vehicle and trained staff to transfer the deceased from the place of death to the funeral home. This is for a transfer within the town limits. A death that is outside the town will result in additional charges.
Documentation:
Securing all necessary documents from physicians/coroners, death registration, supply adequate Funeral Director's Certificates of Death.
Stationery:
Supply registry book, In Memoriams, Acknowledgments, Pallbearers Cards and Portfolio.