Our Heritage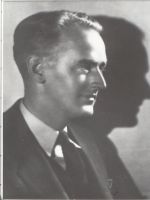 The Dana L. Sweeny Funeral Home is located in historical Lunenburg, Nova Scotia, a UNESCO world heritage seaside community. The town of Lunenburg is steeped in a rich tradition of heritage and tradition as a result of the diversity of its hard working immigrant European population who first settled here in 1753.

The funeral home is one of the oldest locally owned and operated businesses in the community, having been founded at the turn of the century by Charles Sweeny, a young man from Yarmouth Nova Scotia. The Sweeny family were talented cabinet makers and it was this talent which allowed them to diversify their business activities and provide Lunenburgers with an alternative to the tradition of "laying out" departed ones in the "Good Room" of the family home.
In the early years a horse- drawn carriage and a downtown location, followed by a converted house in the Newtown area, welcomed mourners. In 1928 the former Baptist Church located high atop Donut Hill and close to local churches and cemeteries, was converted into the funeral home which served the community for the next seventy years.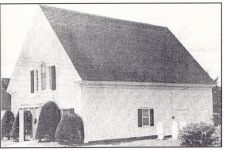 Following his retirement in 1945, Charles was succeeded by his son Dana, a successful entrepreneur with experience in the hotel and antique businesses. The younger Sweeny renovated the funeral home and as time evolved, and with the assistance of J.G. Annis, additional services were offered to the community. Prior to Dana's death in 1976, the business was acquired by long-time employee, George Morrison who operated the business until 1981. He in turn sold the business to local businessman C. Stewart Veinotte.
Wishing to return to his hometown, in 1984 businessman Mike W. Zinck accepted Mr. Veinotte's offer to operate and manage the funeral home. In 1988 Mike then purchased the business which he continued to operate from its Kaulback Street location until 1999. It was during this period that Mike faced the dilemma of either expanding and renovating the existing facility or the construction of new and efficient building designed to better serve the people of Lunenburg county.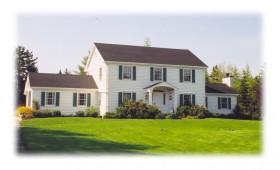 1999 marked the beginning of a new era in the history of the Dana L. Sweeny Funeral Home, with the move to larger facilities in a wonderfully restored Georgian style home located just outside Lunenburg, but still very close to the heart of the community.