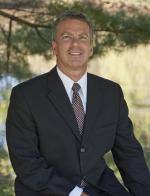 Mike W. Zinck, President/Owner
Email: info@sweenyfuneralhome.ca
Office Phone: 902-634-3942
Fax: 902-634-4192

As the son of a United Church Minister, Mike learned early on in his career the fundamentals of offering sensitivity and understanding in times of grief. This philosophy is the foundation of the Dana L. Sweeny Funeral Home and a legacy which Mike continues to offer today.

Mike began his career in 1980 while employed with Ettinger's Funeral home in Shubenacadie, NS. He then obtained his funeral directors licence while employed with Cadman's Funeral Home in Moncton, N.B.

Longing to return to his hometown of Lunenburg, in 1984 Mike welcomed the opportunity to operate and manage the Dana L. Sweeny Funeral Home. In 1988 he then purchased the company, from former owner C. Stewart Veinotte. 1999 marked the beginning of a new era for Mike and the Dana L. Sweeny Funeral Home with the move to a new and expanded facility in a wonderfully restored Georgian style home.

Set against the history and beauty of Lunenburg, Mike continues the Dana L. Sweeny Funerals Home's legacy of caring and guidance for people in need.

Mike is actively involved in the community serving on the local Board of Trade, several local festival committees, a community choir, and is also an active member of Central United Church. He also serves on the Board of the Funeral Service Association of Nova Scotia.