Welcome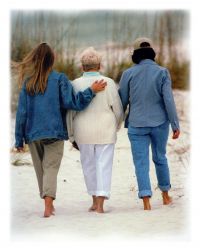 Update on Covid-19
We Care
We are in the midst of very uncertain times due to the spread of Covid-19, and in an effort to do our part to ensure the health of our staff and the public, we would like you to know that our office is open and we are here to serve you. However, we would ask that if there is anything you need help with, please call us at 902-634-3942 before you visit the funeral Home.
We are committed to serving you and honouring the life of your loved ones with dignity, respect and understanding, which are the principles of our company.
Like you, we are concerned with the magnitude and severity of the virus and want to do our utmost best to prevent its spread in our community. We are available by phone 24 hours a day to assist you in any way we can.
Thank you for your continued patience, understanding and support during these difficult times.
Staff of the Dana L. Sweeny Funeral Home
Welcome to the Dana L. Sweeny Funeral Home, Lunenburg, Nova Scotia, on-line web site. Electronically, you may sign current guest books, send condolences and messages to the family or place a memorial donation card.
Dana L. Sweeny Funeral Home is a family owned and operated independent funeral home. We strive to provide loving care and support to families and friends during one of life's most difficult times - the loss of a loved one.